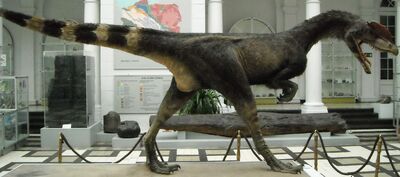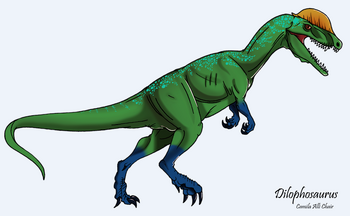 CAMILA ALLI CHAIR DID NOT GAVE HER PERMISSION FOR THE ADMIN TO USE THE ARTWORK
Dilophosaurus was that venom-spitting, frilled dinosaur from Jurassic Park. In reality, though, it didn't spit venom and it didn't have a frill like a Frilled Lizard. Dilophosaurus means "2 crested lizard". It was named that because it literally has 2 crests on its head. It would be great to think they were used to protect its eyes. But they can't. They're too fragile. They would've been used to attract a mate. If so, they would have been brightly colored. Ceratosaurus had the same of structure on that nose horn. So that means, at least sometimes, Dilophosaurus got together saying "Look at me. I got the biggest crests".
Community content is available under
CC-BY-SA
unless otherwise noted.